My Developer Journey: From Sint Maarten to Silicon Valley
10 May, 2020
The following is an interview I did on September 12th, 2019 for Teen Times, a local newspaper written for and by teens here on the St.Maarten.
---
The goal was just to share my life story with the hope that it might inspire some young readers.
---
Jose Browne, tell us about your childhood and early education experiences.
I had a really fun childhood. I was raised by a single mother, who was the breadwinner of the family, and a grandmother, who dedicated her entire life to raising me and my siblings. I went to Oranje Primary School and then moved to MPC MAVO (I think it's called TKL now). I was an ok student but I struggled a lot at this higher TKL level. School just wasn't a priority for me at the time and I wasn't ready to put in the effort.
It's funny to me now looking back at this time in my life and realizing that I don't remember much about the classes I took. What I remember most was trying and failing to create this image of "the rebel who didn't care about classes" or "trying to be cool without looking like I was trying" – you know, the "important" stuff. School was last on my list of priorities and as a result, my grades got so bad that after my second year in MAVO, I was moved down a level to PKL. I still went up a grade to third form so my parents didn't notice how much I was struggling. Plus, being in PKL complimented the "bad man" image.
The year after that, my grades got even worse. I failed all my classes and had to repeat the grade. What bothered me the most was the effect this had on my mother. I think she felt like it was her fault – that she didn't or couldn't do more. She was already dealing with being evicted from our childhood home so I felt really bad that I was adding to the stress.
So that next school year, for the first time in my life, I decided to make school a priority and put in some real effort. That year, I did just well enough to pass and the year after that, I graduated at the top of my class. After MPC, I decided I wanted to go to college in the United States. I had a day job fixing computers on Illidge Rd and a night job at The Daily Herald in the printing department, so I used the money I was making to pay for my GED classes. I did well enough on the exam to qualify for study financing. I applied and spent the next six months harassing everybody at the study financing office, until a year later I was in Tallahassee, Florida, starting my first semester of college.
People always say not to expect much from the level of MPC you came from. How did that make you feel?
This is a really important question. To be completely honest, I think I've spent my whole life dealing with this feeling that came from the story that I was telling myself about being one of the "dumb" kids because I didn't go to HAVO or VWO. I remember in primary school thinking that school was all about figuring out who was "smart" and who was "dumb". I was scared to death that people were going to find out I was one of the "dumb" ones. So I protected myself by pretending not to care. My logic was brilliant and simple: "You can't call me dumb if I don't try", so I adopted this quiet rebel "bad man" image: "Real bad man don't get good grades." "Man don't got time to care…and that's why I in PKL…it's not da I dumb."
I know it's unintentional, but the way our education system splits students up sends the subconscious message to those at the lower level that they're not as capable of learning as everyone else and thus not worth further investment. For those of us at the lower levels, it signals that there's no need to change anything to meet the higher educational standard because the bar has been brought down to meet our learning "ability" instead of forcing us to make the necessary changes to meet a higher educational standard.
This was the story I was telling myself and it was kinda depressing because I knew it wasn't me. So the year after I stayed back, I decided to stop lying to myself and do what I needed to do to graduate. It was a journey, but I eventually figured out that schools just test "what I know" not "my ability to know". So once I started to show up more, pay more attention and do the work, naturally, "what I knew" increased and better grades followed.
How did you stay motivated through negative mind-sets that were predicting limited or no success at all for you?
The work I was doing in the community helped break down my limiting beliefs and build my confidence. My grandmother taught me at a young age to work for the things I wanted. She got me a job packing bags at a grocery store in town when I was eight years old. For years, I packed bags and washed windshields at gas stations anywhere they would let me, for tips. This taught me to be self-reliant.
Then when I learned to fix computers, everybody wanted my help. I think that's when you see people are willing to pay for a skill that you've developed; it shows that there's value in what you do. This helps defeat limiting beliefs. The people around me also played a big role in helping me stay motivated. Just before I graduated from MPC, my sister introduced me to Ardwell Irion. We had a lot in common, single moms, building computers and we both wanted to make a better life for ourselves and our family.
He was always thinking big, always looking for business opportunities and thinking beyond the limits of our current circumstances. This I'm sure is why he became the youngest elected MP in 2016. That attitude definitely rubbed off on me. I know people say this all the time, but it's because it's true: "The people you spend the most time with have a massive influence on the way you think, the way you talk and who you become." I'm really happy that I made a deliberate decision to surround myself with people who aligned with the things I wanted to achieve.
Tell us about your college/university experience.
College was definitely one of the most challenging and exciting times in my life. The experience of being on my own in a completely different country for the first time in my life is what changed me the most. By the time I got to college, I had already grown a lot; but by the time I left, I was a completely different human. I think because I had worked really hard to get to college, I felt like I couldn't afford to mess it up. I therefore tried to make the most of it.
What changed me the most were the people I met. My first year I didn't do anything but school. That changed fast in my second year. I joined the International Students Organization where I met one of the most amazing humans, a woman named Betty Jensen who ran the organization. She helped create so many opportunities for me, one of which was helping me get a job on campus. This made things a lot easier money-wise.
Ms. Jensen encouraged me to apply to the Florida International Leadership Conference where I was selected to attend. There I met some of the most amazing international student leaders from universities all over Florida. The team building activities and workshops were so inspiring that I came back two more times as a peer leader. I'm so thankful now for all those opportunities because I see how they shaped everything I've done since. Another big moment was becoming a member of the multicultural Greek fraternity (Sigma Lambda Beta). This got me more involved on campus and helped create the most amazing relationships.
But the biggest challenge for me was when I graduated from FSU. I had one year to find a job, but I didn't have the courage to even apply. I didn't think I had the right experience yet and wanted to avoid embarrassing myself. One afternoon I was doing some work for Dr. Chiang Shih, the director of the Mechanical Engineering Department, and we kicked up a conversation that changed my life.
He used to live in Silicon Valley where all the nerds like me worked and asked why I hadn't applied to any jobs there. I of course gave him my excuse, but he just laughed and gave me some of the best advice I had ever received. He simply told me to start applying and just look at it as practice. I took his advice and that week, I applied to every job I could find. The week after that, I had five job interviews lined up and the week after that, I had two job offers. I moved to San Francisco two weeks after that.
Tell us what you do now professionally.
Today I switch back and forth between being a Software Engineer and an Engineering Manager for a company called CircleCI in San Francisco. SF is the best place in the world to do what I do; every major tech company is here: Google, Apple, Twitter, Facebook, etc. are all here. I'm really grateful to be able to work with some of the smartest people in the world. I spend most of my time building new features, fixing bugs, interviewing engineers or working with our product design teams brainstorming new ideas.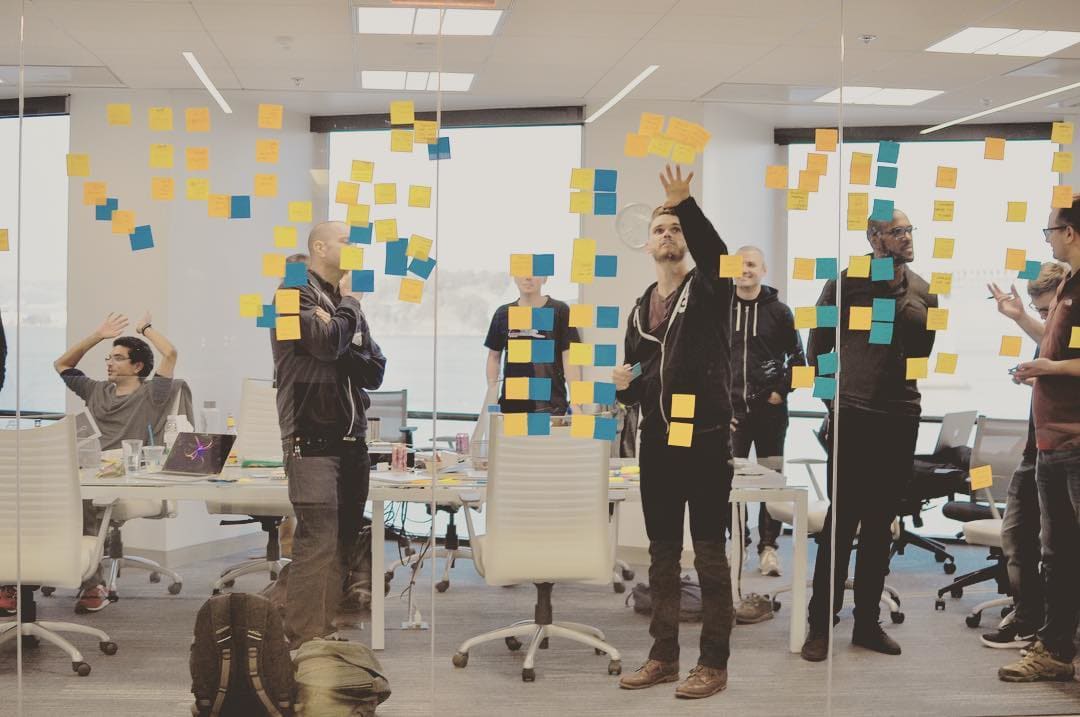 When did you realize this was the field you wanted to be in?
After Sunday school, my sister and I would always go by my father's house in Sucker Garden. He used to fix computers so that was where I first got to play with computers. But one day, my stepsister was trying to explain to me that she was on the computer talking to somebody all the way in Spain. I know instant messaging is normal today, but at the time, this felt like black magic to me – I thought she was trolling. To prove to me it was true, she sent him a message right in front of me and he responded instantly. I didn't realize it at the time, but that was the moment I became obsessed with trying to figure out how this technology worked.
What kind of challenges do you face daily in your field and how do you overcome them?
I think confidence in my skills is still something I catch myself doubting from time to time. When you work with some of the most brilliant minds in the world and you're the only black guy, it's easy to fall into the trap of thinking you don't belong or that you're not good enough. This is something I've always struggled with, but only recently started to deal with directly.
About two years ago, I found out that this is what's known as "Imposter Syndrome" – a feeling that you're not good enough despite all evidence of success. Imagine walking into a room full of people and feeling like you don't belong. So you sneak in and keep a low profile hoping that no one will notice you. The fear is that if they notice you, they will expose you for the "fraud" that you think you are.
Once I realized that everybody was dealing with this fear and it was nothing more than a false story I was telling myself about myself, everything changed. I started learning more about how to deal with this fear, and my confidence went through the roof. Writing code became a lot easier because I wasn't doubting every line I wrote. I began executing at a much higher level and a few months later, I was asked to lead my own engineering team.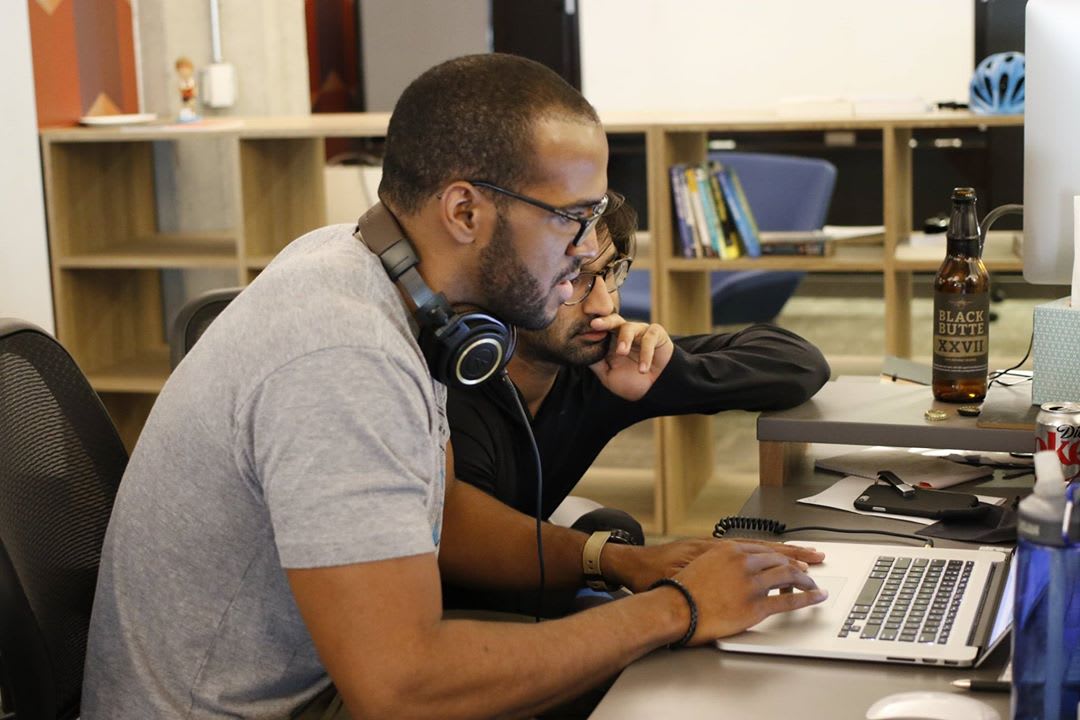 How overwhelming was it for you that some of the biggest tech companies in the world wanted to hire you? And how did you ultimately come to choose where you are now?
Software engineering is one of the fastest growing industries in the world and there's a very high demand for engineers who can work at that level. So it's pretty common for engineers in Silicon Valley to get almost daily emails from recruiters at companies like Facebook, Google and Airbnb trying to convince you to "have a chat".
I chose the company I work for now because I really clicked with the leaders of the company. They're really smart and know how to build effective teams. The product we build is used by engineers at some of the most influential software companies in the world like Spotify, Facebook, and Sony. The benefits also nice: I can work from anywhere in the world (working from St. Maarten now), unlimited vacation (just take time off when you need it), free lunches and they even pay for a personal mentor so I'm always learning and growing.
Do you ever stop and say to yourself, "I am in Silicon Valley – Wow!"?
To be honest, no – not until right now, actually. The first couple of years I felt so much pressure to prove to myself that I belonged there, that I never stopped to consider how amazing it was to be in Silicon Valley. I didn't ever stop to consider how far I'd come. And, again, I'm surrounded by some of the smartest people in the world, so that keeps you grounded.
Is this it for you? Or do you intend to branch out on your own one day in your field?
Yes, I've been thinking about this question a lot lately. I really like figuring out ways to use technology to solve problems for organizations and entrepreneurs. So my ultimate goal is to have my own technology consulting business where we help companies leverage technology to grow, save money and disrupt industries. I will also be hosting some free intro to web development workshops to teach more people how to do what I do. The first one will be on October 19, 2019 – check out www.sxmcode.com if you're interested.
What inspirational message about not giving up can you share with our young readers?
One thing I wish I knew when I was a teenager was what I now know is the secret to being successful at anything. When I was 18, a friend offered me $1,000 to build him a website for his business. The problem was that I didn't know anything about building websites, but $1000 was more money than I'd ever seen in my life so I took the job.
I spent the next month reading articles and watching tutorials of people building websites and just copying every single thing they did step by step. It was a lot of work, but the process was simple. At the end of it, I had built a website and made $1000. I remember feeling a little bit like a fraud, because I had just copied everything I saw someone else doing – I hadn't figured it out the "hard" way or in some "unique" way. But this was nonsense. I didn't realize it at the time, but I had just figured out the secret to being succeeding at anything and here it is:
Pick something you're curious about or want to get good at (basketball, fitness, music, dance, coding, drawing, etc.).
Find somebody you admire that's doing that thing well.
Model them – meaning, just copy their process. Do exactly what they do.
So, for example, if (1) you want to be a great basketball player; (2) just find a player you admire and figure out their process: What time do they wake up? What do they eat? What does their training schedule look like, etc., etc.? And then just (3) do exactly what they do.
If this sounds too simple to be true, you're right. It's simple, not easy. But if you're consistent and focus on making progress instead of results, your confidence will grow and results will follow. Good luck!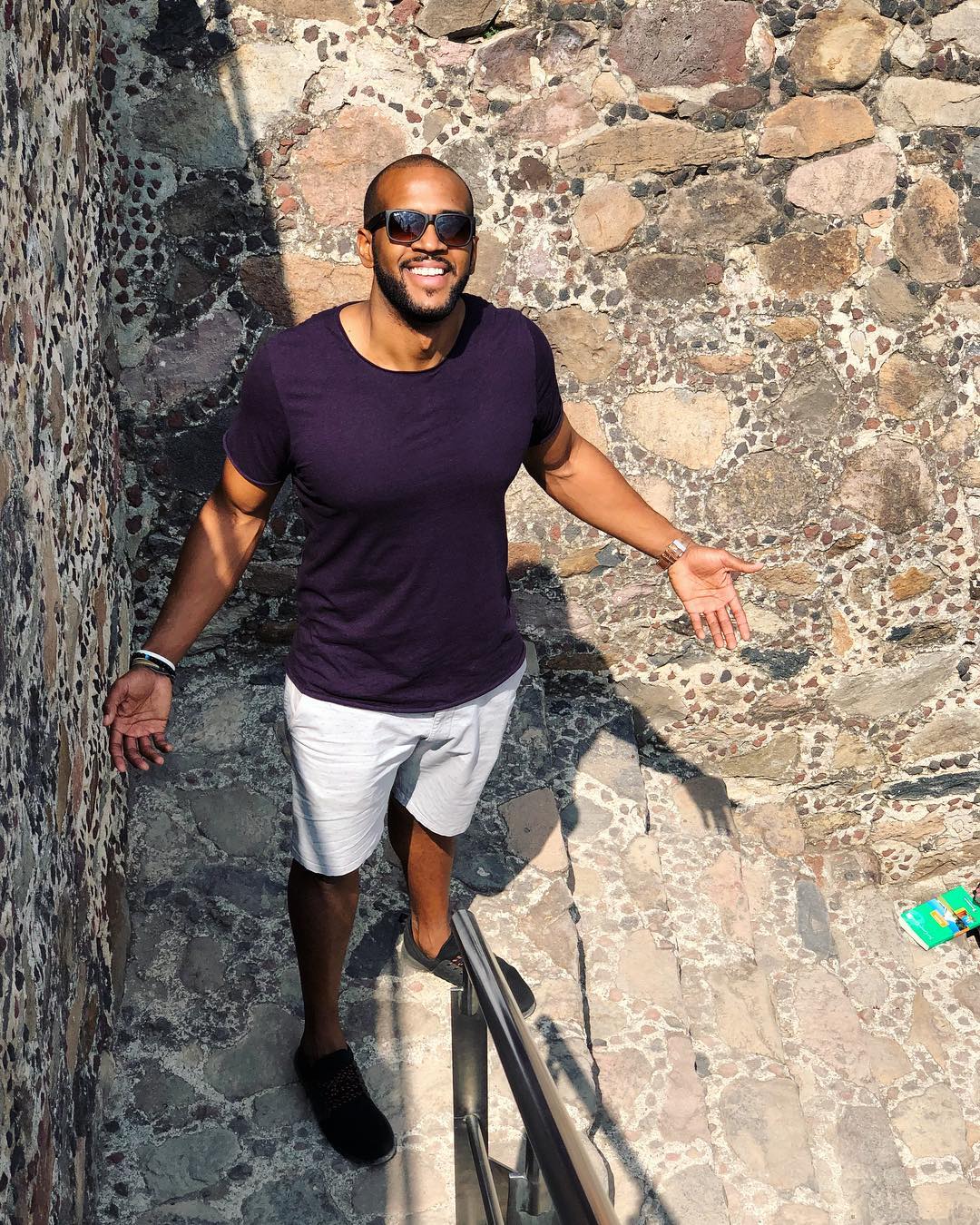 ---
Original Post: https://www.facebook.com/notes/teen-times/its-simple-not-easy-the-inspirational-story-of-jose-browne/2459370677463598/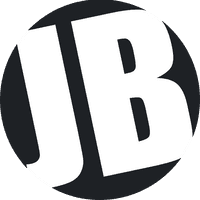 Senior Software Engineer @ CircleCI
Application Developer • Team Lead • Designer • Instructor • Writer • Formerly @Postmates & @Sosh • Generally an optimist.
Reach me
@JoseBrowneX
Load Comments