Moving to California!
16 October, 2012
I'm really excited to finally be able to let you guys in on this very good news.
---
I'm very excited to finally be able to let you guys in on some very good news. I've officially been hired by Reelsurfer to work as a software engineer. This means I'm going to be relocating to San Jose, California (Silicon Valley) within the next 3 weeks.
What/Who is Reelsurfer?
Have you ever just wanted to share the punch line of a 10min video? Have you ever given up on a long video because it took way too to get to the point? Well in a nutshell, Reelsurfer is a web service that lets you quickly clip parts of your favorite videos and effortlessly share them with your friends and family.
Reelsurfer works because…
The Average attention span in 2012 is around 8 seconds--The Associated Press
That's less that the average attention span of a goldfish (9 seconds). The fact is that information overload has forced users to be very selective about how much time they commit to something before deciding whether it's worth their time or not. Need more proof?
Wistia is an analytics platform that keeps track of video data like what part a video your audience watched, skipped or replayed. This data has shown a consistent trend: After around 20 second audience retention drops significantly. On YouTube the drop-off happens even sooner, 15 seconds. This may not be because your video sucks; it may be that your viewer got distracted, bored or simply lost interest. Either way that viewer is lost. So this is where ReelSurfer comes in! Just clip and share the punch lines!
"Congratulations, Jose!.. What's next?"
Oh how nice of you to ask! Now it's time to move to California and help make ReelSurfer better! Everyone knows how much moving sucks. But needless to say I'm very excited! So wish me luck and make sure you show me how happy you are for me by checking out www.reelsurfer.com and leaving me a comment below!
Special Thanks to:
Joy Ira and the rest of the CGE staff for all their support!
Betty Jensen, Susie Hall and Alice Maxwell for their support during my time at TCC!
Ebe Randeree and the rest of CCI Family at FSU for their support here at FSU!
Neil Joglekar & Christian Yang (founders) for the awesome opportunity!
All friends and family!
Stay tuned and Wish me luck!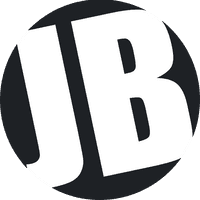 Senior Software Engineer @ CircleCI
Application Developer • Team Lead • Designer • Instructor • Writer • Formerly @Postmates & @Sosh • Generally an optimist.
Reach me
@JoseBrowneX
Load Comments